A Day's March was founded in 2014 by Marcus Gårdö, Pelle Lundquist and Stefan Pagréus, with the idea of offering timeless, high-quality menswear at a better price. The name, A Day's March, is borrowed from an old military term that refers to how far an army can move in a day. It reflects the brand's ambition to create clothing that helps the wearer get through the days successes and hardships. 
The brand is today physically established in several places in Sweden, as well in Copenhagen and London.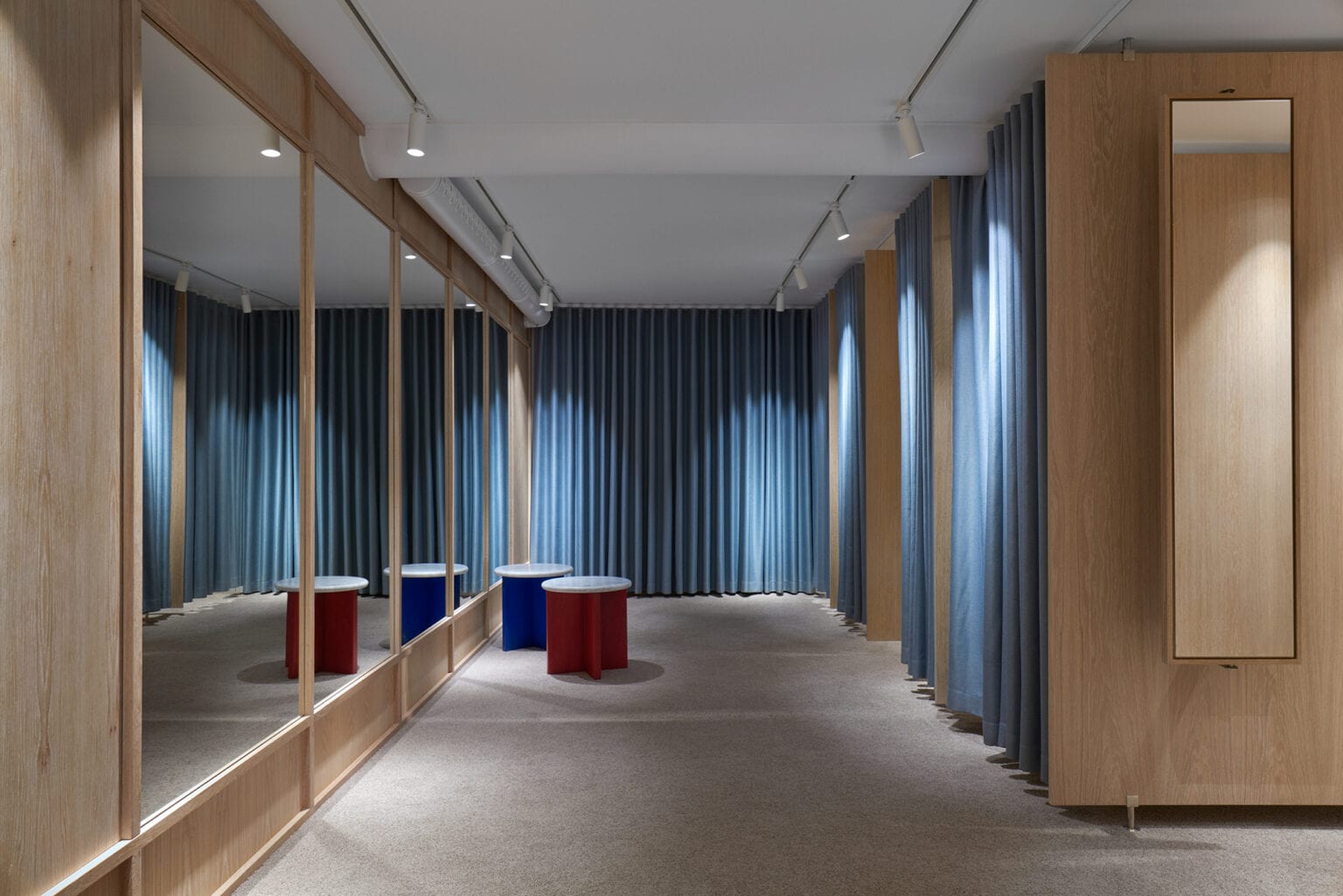 The brand's first physical store opened on Kungsgatan 3, and as the company grows, so does the need for larger premises. The first store's area of 70 sqm is growing significantly, to a full 350 sqm, by linking the basement area under the existing store through a staircase in the opening between the both floors.
A Day's March creative director Pelle Lundquist together with interior designer Daniel Braconier have designed the store and are the ones behind the concept. Together with project management from Space In The Making, LSI has worked closely with all parties involved to reach the ultimate goal.
The creative process has been based on the premises' natural conditions when the design of the interior took place. Together with project management from Space In The Making, our people at LSI have worked closely with the customer and acted as a sounding board in matters relating to materials, construction and surface treatment. In selected and critical parts of the interior, careful construction drawings have been produced and reconciled with the customer and project management on site in. 
Above all, wall panels in oak in the test rooms has been carefully coordinated with the parties involved for the best outcome. In close coordination with those responsible, delivery and assembly plans have been planned and carried out by us at LSI and the results can be seen below.
The shop consists of interior in light white-stained oak, tables in solid pine painted in different signature colors, marble, and selected stainless steel details. In some cases, existing furnishings have been chosen to be reused, for example a storage part in the upper floor that has been given new fronts in oak and a top plate of Carrera marble.